My name is Pieter Jan Pollie, a 25-year-old developer from Belgium. I'm a full-stack web developer who mainly focuses on Vue.js frontend and Node.JS & Laravel backend, and who's using the node knowledge to create windows and mobile applications.

I have learned most languages and skills on my own. I have followed a 1-year full-stack development course to expand & improve my skills within Laravel & Object Oriented PHP. I'm continuing to improve & learn new languages / frameworks because this is my passion.
Back-end Development
I've been active within Javascript since the start of my career so I have mastered the use of Node.JS for flexible backend services. Next to that I have experience with PHP and mainly Laravel to set up an efficient back-end for all use-cases. This includes the setup of servers and the use of databases.
Broadcast Overlays
With the increase of online broadcasts because of COVID (mainly in esports) there's been a gap in the market for high quality stream overlays. With my web & application development knowledge I have been creating interactive overlays for esports productions.
Front-end Development
I have a good knowledge of HTML & CSS combined with the power of TailwindCSS. I'm very experienced within Javascript & Frontend frameworks such as Vue.js and React.
Application Development
Due to my long time experience within Javascript I have explored more options such as Discord bots and Windows & Mobile Application with the use of frameworks such as Electron, Ionic & Quasar.
We started working with Pollie for our RLCS X Grid Broadcasts and immediately were blown away by the polish he brings to his overlays. As we continued working with Pollie we became more and more impressed with not only the fluid animations and dynamic data overlays he creates but also his professionalism and attention to detail. We are looking forward to our continued work with Pollie and the evolution of his Overlays App and OBS Team platforms.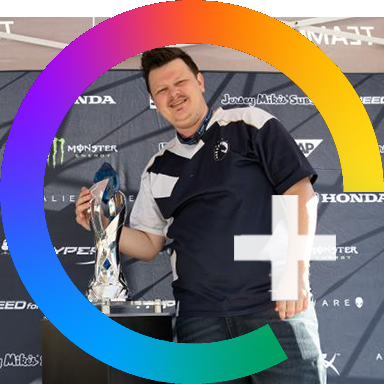 Zach "izPanda" Shaner
Broadcast Producer for Team Liquid
2020 - Present
Web & Overlay Developer
Freelance
Web & Overlay development for esports productions including Team Liquid, Spacestation Gaming, WYLDE and more...
2023 - Present
Full-Stack Developer
Jobtoolz
Mainly responsible for the back end and server infrastructure of the SaaS application.
2022 - 2023
Software Developer
G2 Esports
Responsible for all software related applications such as internal processes, webshops, etc...
2020 - 2021
Full-Stack Developer
Jobtoolz
Mainly responsible for the back end and server infrastructure of the SaaS application.
2019 - 2020
Back End Developer
Bulldots
Responsible for the back end side of things and the CMS of our clients.
2018 - 2019
Full-Stack Developer
Syntra West
Full-stack course which taught me a lot about OOP PHP & Laravel.
2016 - 2018
Independent Game Developer
Digital Arts & Entertainments, Howest
Bachelor which I didn't finish but learned a lot from coding-wise and which pushed me towards web development.
2014 - 2016
Accountancy & IT
Burgerschool, Roeselare
The course I followed in secondary school which sparked my passion for software development.
Javascript (incl Node & VueJS)